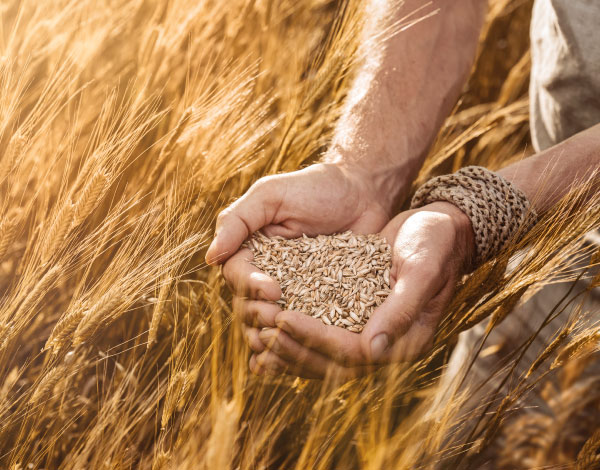 Welcome to Granite Mill Farms!
We're glad you're here! We have been sprouting organic grain and stone-milling fresh flour for over a decade, and are pleased to offer a wide selection of both grain berries and whole grain flour. All our products are 100% organic, GMO free, and sourced from the beautiful Northwestern plains, a region renown for producing high quality wheat.

Why Sprouted Grains?
Sprouted flour is made from grain that has been soaked in water until it begins to grow. It is then dried down to a stable moisture content and milled into flour.
Sprouted grain actually is not a new concept. Ancient cultures have long practiced various methods to increase the nutritional value of their grains. Sprouting sometimes happened in the fields naturally before the invention of the combine and quicker harvest times.  Crops were cut and left to stand until it was threshed. If it rained on the grain before it was gathered in, it could start to sprout. This sprouting process breaks down anti-nutrients and makes the grain easier to digest.
Learn More
There have been numerous studies on the benefits of sprouting grains. Here are some of the findings that show sprouted flour to be a healthy alternative to conventional flour. Also see our FAQs page.