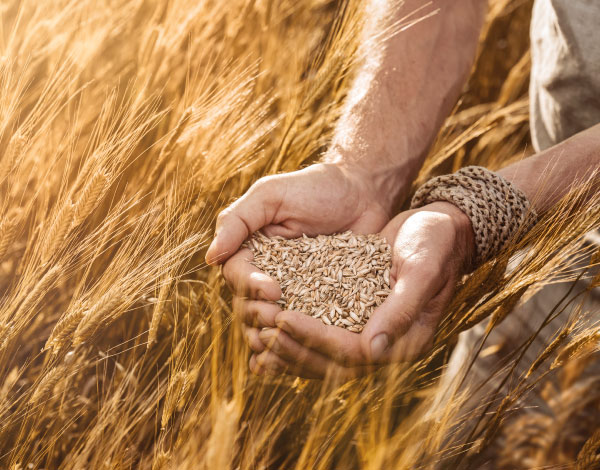 Welcome to Granite Mill Farms!
Sprouted Organic Grain & Stone Ground Flour

Why Sprouted Grains?
Sprouted flour is made from grain that has been soaked in water until it begins to grow. It is then dried down to a stable moisture content and milled into flour.
Sprouted grain actually is not a new concept but is what sometime happened in the fields naturally before the invention of the combine and quicker harvest times.  Wheat (or other grains) was cut and left to stand until it was threshed. If it rained on the grain before it was gathered in, it could start to sprout. This sprouting process makes the grain more nutritious and easier to digest.
Learn More
There have been numerous studies on the benefits of sprouting grains. Here are some of the findings that show sprouted flour to be a healthy alternative to conventional flour.