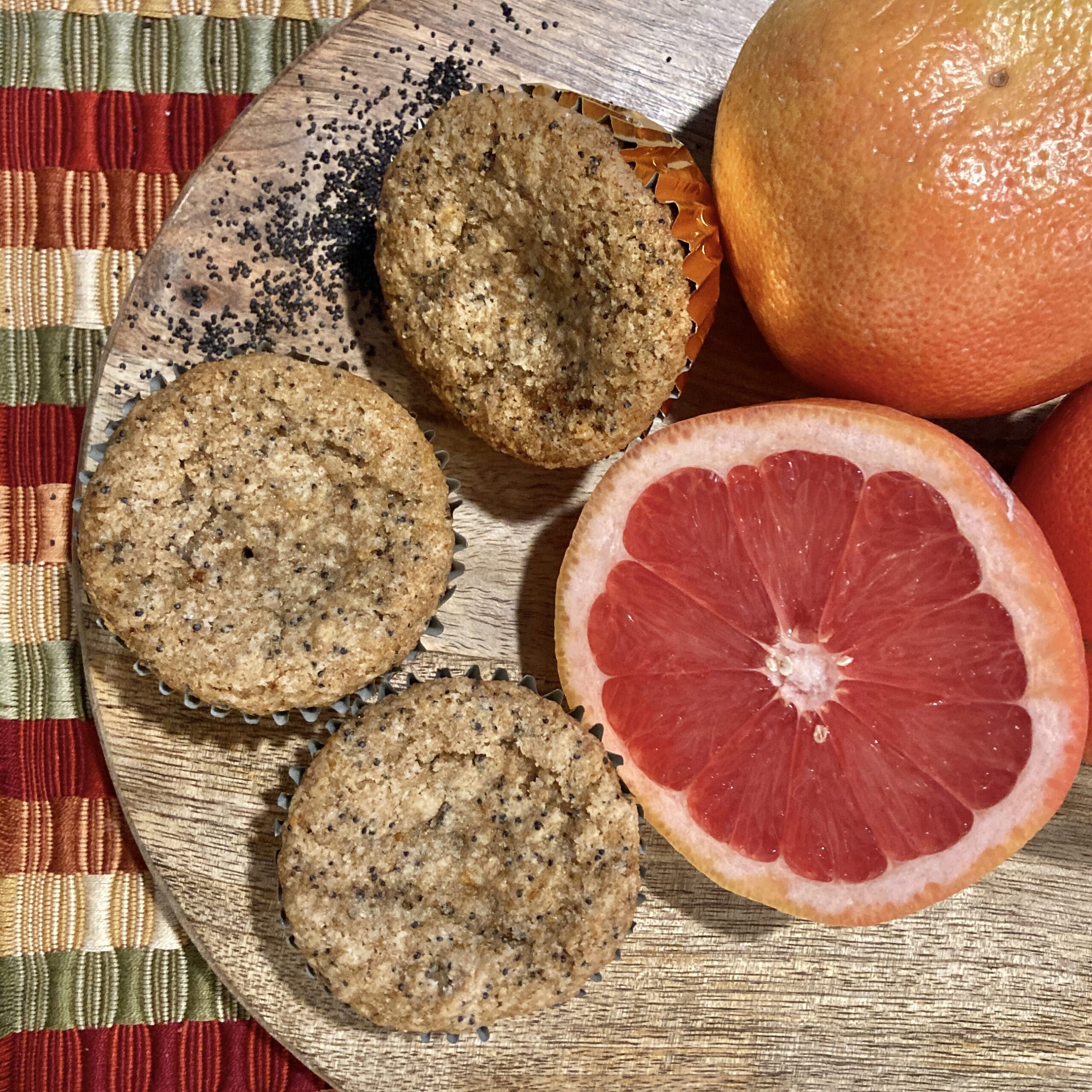 ½ Cup Milk
¼ Cup Coconut Oil, melted
2/3 Cup Sugar
2 Tablespoons Poppy Seeds
1 ¾ Cup Sprouted Spelt Flour
½ teaspoon Salt
1 ½ teaspoons Baking Powder
½ teaspoon Baking Soda
Zest of 1 Grapefruit
Preheat oven to 350 degrees. Line a muffin tin with paper or grease well.
In a large bowl, whisk together the flour, salt, baking powder, baking soda, grapefruit zest, and poppy seeds. In a small bowl, whisk together the milk, coconut oil, and sugar until completely combined. Pour the wet ingredients into the dry and stir just until combined.
Fill prepared muffin cups ¾ full. Bake in preheated oven for 20 minutes or until an inserted toothpick comes out clean.
Cool in pan 5 minutes. Remove to wire racks to cool completely.