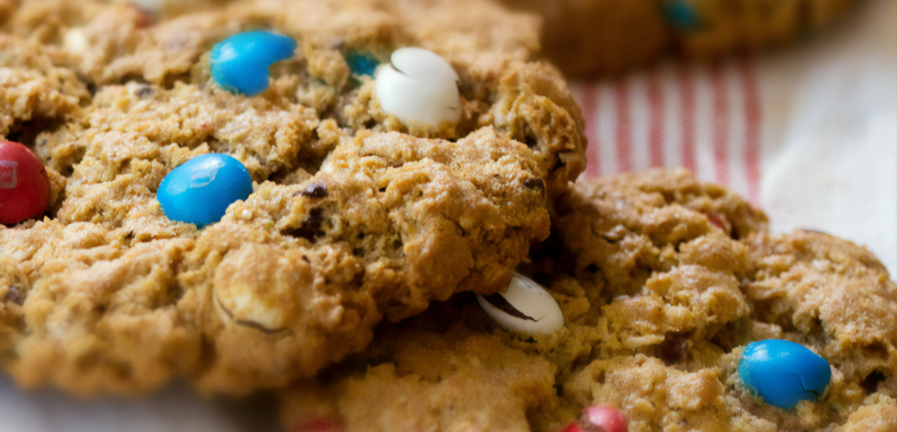 Hearty, robust, and gluten-friendly, these cookies are perfect for school lunches or afternoon coffee breaks.
Ingredients:
3 eggs
1 cup brown sugar
1 cup white sugar
1/2 cup softened butter
1 1/2 cup peanut butter
1 teaspoon vanilla
1 teaspoon honey
2 teaspoon baking soda
2 cups quick oats
2 cups sprouted oat flour
1 cup chocolate chips or M&Ms
Mix all ingredients together thoroughly. Drop spoonfuls onto greased cookie sheet. Bake at 350 degrees for 10-12 minutes.
Variation: If gluten is not a concern and you don't have oat flour, you can substitute spelt or pastry flour.