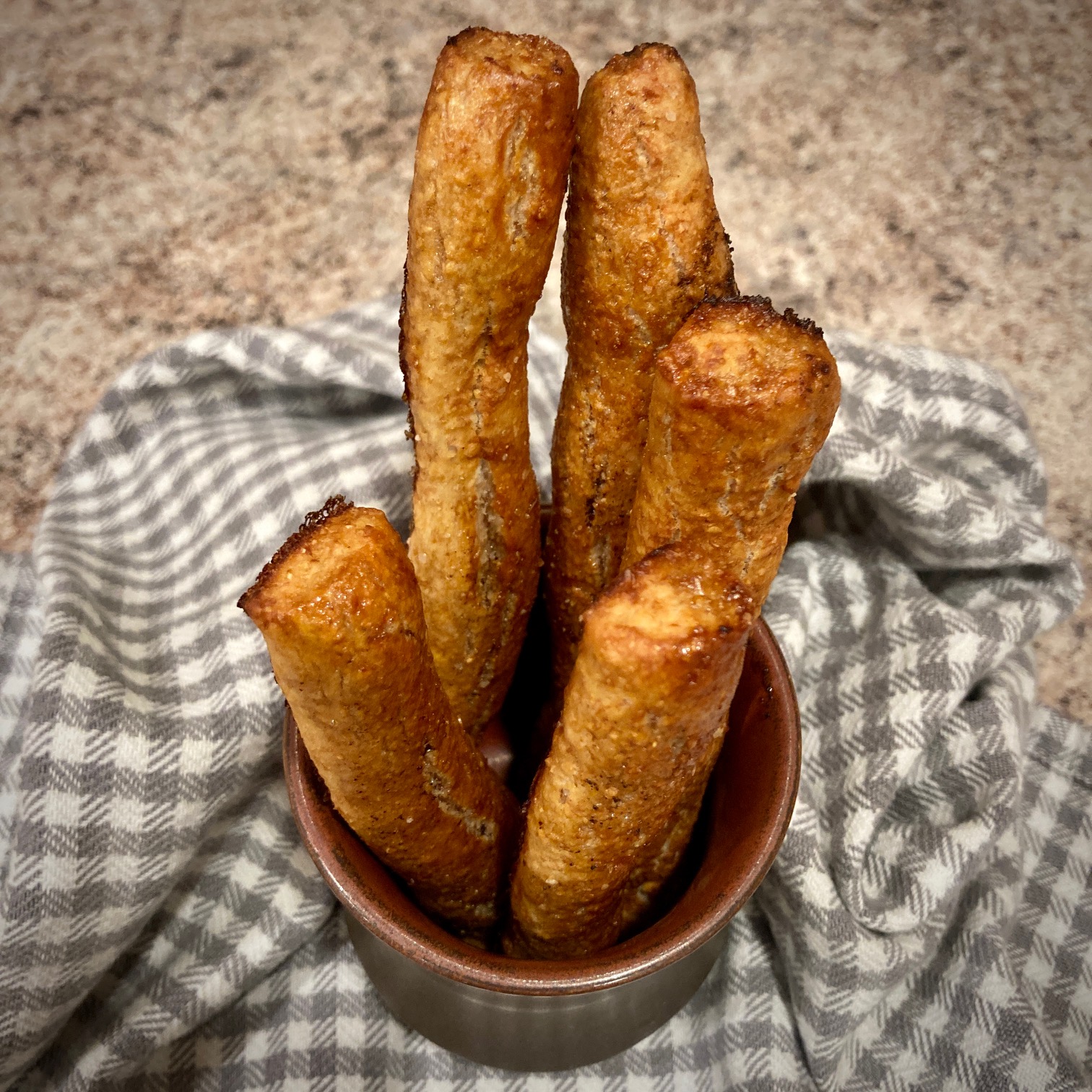 5-6 cups sprouted Hard White Wheat flour
2/3 cup sugar
1/2 cup melted butter
1 tsp. salt
2 tbsp. yeast
2 cups warm water
Mix at medium speed until dough starts to bind. Turn mixer on high speed until dough is firm and smooth. If mixing by hand, knead until it is as firm as playdough. Cover with a damp towel and let rise for 30 minutes.
Prepare soda solution by dissolving 2 large tbsp baking soda into 1.5 cups warm water. Brown 1/2 cup butter on stovetop and keep warm.
After dough has risen, roll into ropes and form into pretzels or sticks. Dip in soda solution, place on greased baking sheets, and sprinkle with coarse salt. Bake at 500 degrees for 7-8 minutes until medium brown. Dip in brown butter and place in cake pan to cool slighlty. Serve warm with cheese sauce, marinara, honey mustard, or enjoy plain!
Variations: Substitute 1-2 cups Hard White flour for Red Fife or Hard Red flour for added flavor. For sweet pretzels, omit coarse salt from tops and coat with cinnamon sugar after dipping in the brown butter.