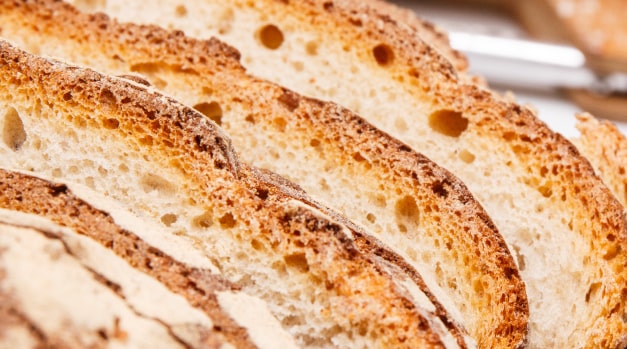 1/3 c. honey
3 T. yeast
1/3 c. coconut oil
4 T. wheat gluten (optional)
5 c. hot water
14-15 c. sprouted hard white wheat flour
Mix by hand or in stand mixer 1-2 cups flour and all ingredients except yeast. Add 2 more cups flour and yeast. Continue adding flour until dough pulls away from side of mixer bowl. Knead for 10 minutes. Let rise until double, or 1 hour. Form into 4 loaves and put into bread pans. Let rise again until double. Bake at 325 degrees for 25-30 minutes.